Jining 6 tons crane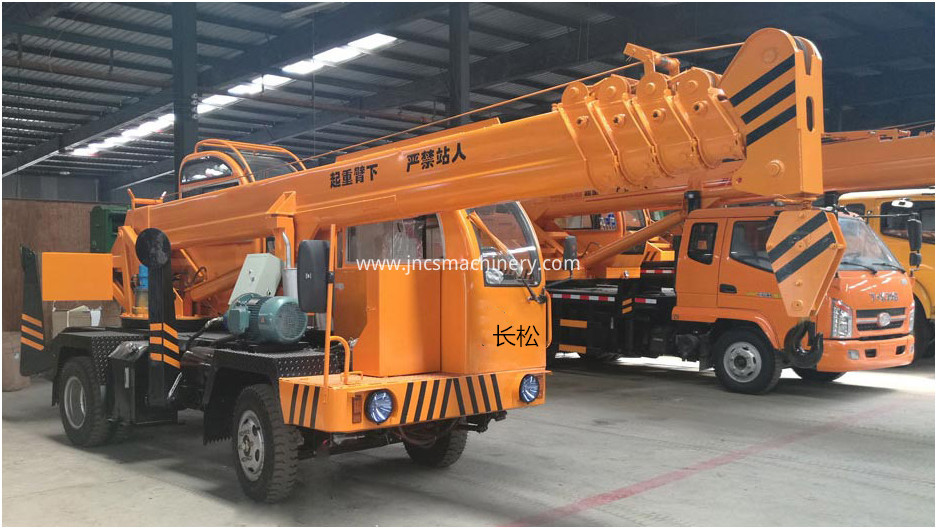 We are supplier of homemade crane. Tt's advantage is that the body is narrow and the boom is long, mainly saves oil and electricity.
Its configuration is as follows;
1. Chassis: homemade crane
2.
Engine
: 485 engine
3, tire: 700-16
3, brake: air brake
4. Direction: Hydraulic boost
5, wheelbase: 2800mm
6, the highest speed: 75km / h
7, single arm length: 5m
8, boom number: 5
9, boom shape: U type
10, thick section boom size: 42 cm high, width: 26 cm
11, the number of lifting legs: 6
12, hydraulic system: 50
Pump
system
13. Fan heat system: air-cooled fan heat system
14, motor: 11kw
15. Double winch: 6 tons hydraulic winch
16, large frame structure: I-steel box
17, appearance size: length 6530mm; width 1960mm; height 2730
18, the total quality: 8000kg
This model is the first choice for rural construction, and the price is not high, back to the fast. Buy changsong cranes and welcome to visit our company.